Hunting and Fishing Topics for Do-It-Yourselfers!
Public land secrets and scouting knowledge along with tree stand climbing tricks.
"DIY Sportsman"
The DIY Sportsman site is set up for outdoorsman who don't buy success. Hunters who try their luck on public land and fisherman who study their craft down to a science will feel welcome. Although the site, based originally off of the popular DIY Sportsman Youtube Channel, got its start teaching how to self film and hunt whitetail deer on public land, it's expanded to cover fishing, gear reviews, and DIY tips and modifications to make gear more useful.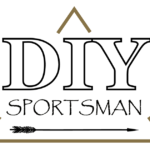 In the first episode of the DIY Sportsman podcast, we meet the hosts Garrett Prahl and Boudreaux (Bobby) Boswell and learn more about what topics will be covered in the podcast as time goes on.